Use the navigation links above to find out more about us.

This site will be updated on a regular basis, so please visit with us frequently.

If you are searching for other legal resources, DopkinLaw.com features hundreds of links to other law related sites.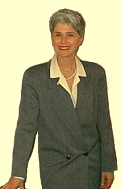 Welcome to
DopkinLaw.com

the Internet home site of the
Law Office of Deborah C. Dopkin, P.A.
The firm was established in 1989 by its principal, Deborah C. Dopkin, an attorney admitted to practice in Maryland for over twenty years.

With offices located in the heart of Towson, Maryland, the County seat for Baltimore County, the firm is ideally situated close to local courts and government offices.

Learn more about our services and capabilities by following the links at the top of the page.
This entire web site © 2012, Law Office of Deborah C. Dopkin, P.A.
All information contained within this web site is provided for information purposes only and does not constitute legal advice.
Site design & hosting by Viabit, LLC, a division of Metro Data, Inc.