Use the navigation links above to find out more about us.

This site will be updated on a regular basis, so please visit with us frequently.

If you are searching for other legal resources, DopkinLaw.com features hundreds of links to other law related sites.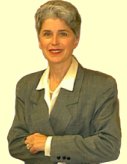 DEBORAH C. DOPKIN...

Areas of Concentration:
Real Property, Land Use and Zoning, Administrative Law

Education:
J.D., 1978, University of Baltimore
B.A., 1972, Goucher College

The law practice of Deborah C. Dopkin, P.A., concentrates in the areas of zoning and land use, particularly within Baltimore County, Maryland. Other practice areas include real estate transactions, copyright and trademark and general business law.

Deborah Dopkin's early career in real estate development and finance laid the foundation for her interest in development related law. After her 1972 graduation from Goucher College, Ms. Dopkin was employed as a Project Manager for a Baltimore-based real estate development company and was a licensed real estate broker in Maryland . While completing her legal studies at the University of Baltimore School of Law, she worked underwriting commercial real estate construction loans at Maryland National Bank, then the largest commercial bank in the state. In 1980, after being admitted to practice, Ms. Dopkin served as associate counsel at Giant Food Inc., in Landover, Maryland. From 1983 to 1989, she served as an associate with the former firm of Cook, Howard, Downes & Tracy in Towson, Maryland. In 1989, Ms. Dopkin formed Deborah C. Dopkin, P.A. where she is the sole principal.

In 1997 following mediation training, Ms. Dopkin received certification from the Circuit Court for Baltimore County to mediate civil disputes. Since then Ms. Dopkin has conducted numerous mediation conferences of civil disputes being litigated in the Baltimore County Circuit Court and accepts both court assigned and private cases for mediation.

Involved in numerous professional activities, Ms. Dopkin has participated as faculty for numerous educational programs on land use, zoning and environmental law subjects, and has co-authored several articles in professional and business publications. From 1990 to 1992, Ms. Dopkin chaired the Section of Real Property Planning and Zoning of the Maryland State Bar, and served on that associationís Board of Governors and Executive Committee from 1992 to 1994, again on the Board of Governors from 1997 to 1999, and on numerous committees of the association, including the Select Committee on Gender Equality and the Professionalism Committee. She is also a lifetime fellow of the Maryland Bar Foundation.

Since her appointment in 1993 by the Court of Appeals of Maryland, Ms. Dopkin has served on the Character Committee for the Third Judicial Circuit.

In Baltimore County, Ms. Dopkin has served as chair of the Land Record Office Committee (two terms), and as chair of the Constitution and By-Laws Committee of the Baltimore County Bar Association.

In the community at large, Ms. Dopkin has served on the Alumni Board of Goucher College, on the gala committee for the opening of Port Discovery (the Baltimore childrenís museum), and currently serves on the Steering Committee of the Girl Scouts of Central Maryland Distinguished Womenís event and on the Board of Directors of Literacy Works, an agency providing adult literacy services in Baltimore County, Maryland.