Use the navigation links above to find out more about us.

This site will be updated on a regular basis, so please visit with us frequently.

If you are searching for other legal resources, DopkinLaw.com features hundreds of links to other law related sites.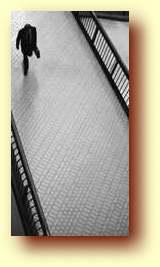 Zoning & Land Use
Deborah C. Dopkin has over twenty years experience in handling an array of zoning matters in Baltimore County including petitions for reclassification, variances, special exceptions and special hearings before the Zoning Commissioner and County Board of Appeals for Baltimore County.

Since, 1983, Ms. Dopkin has actively participated in prosecuting requests for reclassification of clients' properties on the Quadrennial Comprehensive Zoning Map for Baltimore County. In addition, Ms. Dopkin assists property owners and developers in obtaining approvals and permits to bring to reality development proposals, ranging from small single family lots to large commercial and residential developments.
Her many years of experience and convenient location close to County agencies allows Ms. Dopkin to provide a quick response when one is needed to serve a client's needs.
Real Property
The firm provides services in a variety of transactional areas for both residential and commercial real estate, including purchase and sale agreements, leases, settlements and real property tax assessment appeals.

Intellectual Property: trademark and copyright
The firm provides trademark and copyright registration services. Assisting both start-up businesses and established companies, Ms. Dopkin provides counsel to investigate and evaluate proposed service and trademarks. Once a satisfactory mark is identified, the firm will prosecute the registration of that mark to protect a client's products and services. Similarly, the firm assists businesses as well as individual authors, artists and composers in protecting rights in creative works. In those instances where intellectual property matters require litigation services, Ms. Dopkin works closely with other attorneys whose experience includes specialized intellectual property litigation.

General Business
The firm's services include advising clients on the most advantageous form of business entity, the creation and organization of such entities, and coordinating services with financial and tax advisors.

Civil Mediation
Since 1997, when Ms. Dopkin was trained in civil mediation and certified by the Circuit Court for Baltimore County, Ms. Dopkin has conducted numerous mediation conferences of civil disputes being litigated in the Baltimore County Circuit Court. In addition, Ms. Dopkin has volunteered as a mediator in the Baltimore City District Court sitting as a small claims court, for the Baltimore County Mediation Project and through the Baltimore County District Court Civil Mediation Program.

Representative Clients:
Since forming Deborah C. Dopkin, P.A., Ms. Dopkin has had the privilege of serving numerous individuals and businesses. These include:

Zoning and Land Use: American Towers Systems, Inc.; Azola & Associates, Inc.; Browning-Ferris, Inc.; Chevy Chase Bank; Community Realty, Inc.; First Washington Management; Johns Hopkins; Suburban Health Center, LP; Kaiser Permanente; Mars Supermarkets; Maryland China Company; Med-Star Health, Inc.; Olympus; The Rock Church of Towson; Preakness Homes; Questar Properties, Inc.; Service Corporation International; Shur-Gard Systems; The Southland Corporation; Town & Country Apartments

Intellectual Property: trademark and copyright: AIT, Inc.; Greater Baltimore Medical Center; Harbor Enterprise Center; Champion Brush Co., Inc.; The Gazelle Group; Maryland China Company; Questar Properties, Inc.; Small business, authors and individuals.
Deborah C. Dopkin, P.A. is certified by the State of Maryland as a Minority Business Enterprise (certification No. DOT MBE 01-434) and by the City of Baltimore as a Women's Business Enterprise (certification No. 02-004095).